Offer: Registration of a Company in BVI – set up or buy a ready-to-operate BVI Company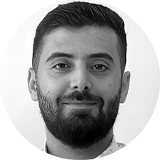 Your consultant
RAVAD ZAKHR EDIN
Senior Business Consultant
Do you need an online consultation?
Or text us via messagers
GENERAL INFO
The BVI is one of the famous offshore zones as up today. Small amount of gov. fees, fast reaction of the Registry, confidential policy and non-tax regime are the reasons this jurisdictions is recognized as a very convenient solution.
The country is placed in the Caribbean, having more than 50 small and main islands. This is a wonderful archipelago with a population of 30 000, British overseas territory.
REGISTRATION PROCESS
The procedure is quit simple and fast. A step-by-step instruction will guide you at full:
Step 1
Name check. We request several names to be checked with the Registry. The names check usually takes up to 24h
Compliance procedure. We will kindly request a data: Business details, ID documents pack
Invoice payment
Step 2
Applying for the registration
First corporate set apostile
Documents signing
Standard timing is 2-3 weeks.
Step 3
Collection of the KYC pack from the client
Corporate package is being dispatch to your location
Each company shall be renewed annually starting from the second year.
TAXES
ESA (Economic Substance Act) effecting all active companies in the BVI.
BVI entities carrying their activities outlined as a "relevant activity" must follow the legislation requirements on creating of a real economic presence. This usually brings the company to tax implications in the country of presence.
Other companies are subject for annual ES report filing.
All BC's (Business corporations) and not handling a "relevant" business activity are not subject for Income Tax in the BVI.
FEES
| | |
| --- | --- |
| Services | Fees (USD) |
| Company incorporation (including yearly services of reg. agen and reg. address, apostile services) | 1 800 |
| Professional (nominee) Director services per annum  (incl. issue of the apostilled POA) | 490 |
| Professional (nominee) Shareholder services per annum   | 375 |
| Courier delivery | From 120 |
| Annual maintenance (starting from the second year) | 1 380 |
| ES classification ES report filing ES Legal Assessment | Upon request |