Payment Systems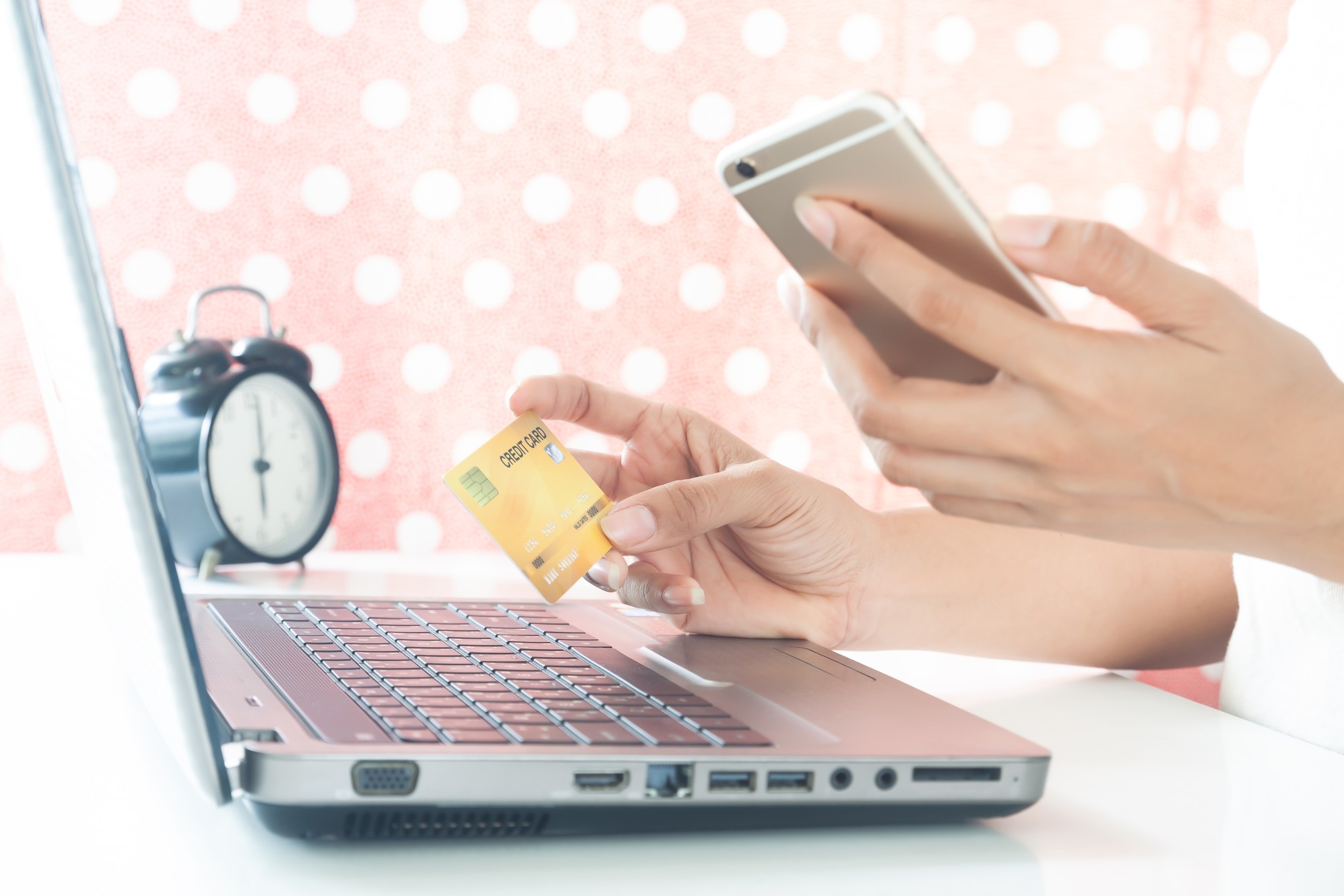 Opening an account in a Payment Systems: selection of a Payment System
A payment system is any system used to settle financial domestic and international transactions through the transfer of monetary value. Through payment systems businesses get access to a set of payment tools, allowing them to manage every area of the global business.
State-of-the-art technology and a data-driven strategy, that characterize payment systems, make electronic payments convenient and highly secure. Nowadays payment systems may use cash-substitutes. This includes debit cards, credit cards, electronic funds transfers, direct credits, direct debits, internet banking, etc.
We have a long-term experience in working with over 40 payment systems and are ready to assist you in taking advantage of this convenient payment tool, apart from opening an account in the UAE banks or all banks.
| | | | | | | |
| --- | --- | --- | --- | --- | --- | --- |
| EMI/Payment Institution | Country | Launch Year | License Type. Regulatory Body   | Target business | IBAN | Price USD   |
| | Cyprus | 2018 | EMI licenced by the Central Bank of Cyprus | IT, e-commerce and innovation businesses are most welcome | +   | 2.400  |
| | Cyprus | 2015 | EMI licenced by the Central Bank of Cyprus | Accounts for offshore companies   | +   | 2.400  |
| | Lithuania | 2018 | EMI licensed by Lithuanian Central Bank | No accounts for offshore companies, but OK for Hong Kong, UAE, Malta, Romania and Cyprus   | + | 2.400  |
| | Lithuania | 2017 | EMI licensed by Lithuanian Central Bank | Accounts for offshore companies: BVI, Seychelles, Hong Kong, UAE | + | 2.400  |
| | Lithuania | 2019 | EMI licensed by Lithuanian Central Bank | Accounts for offshore companies. FX solutions | +   | 2.400  |
| | UAE, United Kingdom | 2009 | Regulated by Dubai Financial Services Authority (DFSA) for Providing Money Services, Arranging Credit and Advising on Credit, EMI licensed by Financial Conduct Authority (FCA) | No accounts for offshore companies, but OK for Hong Kong, UAE. | +   | 2.400  |
| | United Kingdom | 2019 | EMI licensed by Financial Conduct Authority (FCA) | Corporate and merchant accounts | + | 2.400  |
| | United Kingdom | 2018 | EMI licensed by Financial Conduct Authority (FCA) | Corporate and merchant accounts | + | 2.400  |
| | United Kingdom | 2018 | EMI licensed by Financial Conduct Authority (FCA) | Not for offshore companies. Merchant accounts   | – | 2.400  |
| | United Kingdom | 2015 | EMI licensed by Financial Conduct Authority (FCA) | Only for companies that are registered and have a physical presence in EEA and Switzerland | + | 2.400  |
| | United Kingdom | 2019 | EMI licensed by Financial Conduct Authority (FCA) | Accounts for offshore companies. | +   | 2.400  |
| | United Kingdom | 2017 | EMI licensed by Financial Conduct Authority (FCA) | Accounts for offshore companies – on a case-by-case basis, but not prohibited. Focused on merchant accounts. | + | 2.400  |
| | United Kingdom | 2018 | EMI licensed by Financial Conduct Authority (FCA) | Accounts for offshore companies – on a case-by-case basis, but not prohibited. | +   | 2.400  |
| | United Kingdom | 2019 | EMI licensed by Financial Conduct Authority (FCA) | Accounts for offshore companies. Licensed crypto business is accepted | +   | 2.400  |
| | United Kingdom | 2019 | EMI licensed by Financial Conduct Authority (FCA) | Focused on merchant accounts. | – | 2.400  |
| | United Kingdom | 2008 | EMI licensed by Financial Conduct Authority (FCA) | Merchant accounts and corporate accounts. Licensed crypto business is accepted | +   | 2.400  |
| | United Kingdom | 2015 | EMI licensed by Financial Conduct Authority (FCA) | Merchant accounts and corporate accounts. FX solutions. | +   | 2.400  |
| | United Kingdom | 2019 | EMI licensed by Financial Conduct Authority (FCA) | Focused on merchant accounts. Not for CIS residents. | – | 2.400  |
| | United Kingdom | 2011 | EMI licensed by Financial Conduct Authority (FCA) | Accounts for offshore companies. For EU residents. | + | 2.400  |
| | United Kingdom | 2018 | EMI licensed by Financial Conduct Authority (FCA) | Not for offshore companies. Merchant accounts. | + | 2.400  |
| | Lithuania | 2007 | EMI licensed by Lithuanian Central Bank | Merchant accounts only for European companies. Possible to issue cards (VISA) | + | 2.400  |
| | Kazakhstan, Canada | 2011 | AFSA (Kazakhstan) and Fintrac (Canada) | Accept payments in crypto | + | 2.400  |
| | Hong Kong | 2015 | Money Service Operator Licence | Accounts for offshore companies (BVI, Seychelles). Possible to issue cards | + | 2.400  |
| | United Kingdom | 2021 | EMI licensed by Financial Conduct Authority (FCA) | Accounts for offshore companies. Possible to issue cards | + | 2.400  |
| | Hong Kong | 2019 | Money Service Operator Licence | Accounts for companies from the Seychelles, BVI, UAE, Cyprus, Hong Kong. Provide USD accounts access to Fedwire, ACH in US | + | 2.400  |
| | United Kingdom | 2004 | EMI licensed by Financial Conduct Authority (FCA) | Accounts for companies from the UK, EU, Hong Kong, Singapore, UAE, Canada. Merchant accounts for European companies on condition that the director of the company is a European | + | 2.400  |
| | United Kingdom | 2020 | EMI licensed by Financial Conduct Authority (FCA) | Work with 160 jurisdictions. Open accounts for offshore companies. Not work with Gambling | + | 2.400  |
| | United Kingdom | 2018 | EMI licensed by Financial Conduct Authority (FCA) | Give preference to clients who need to conduct many transactions in different currencies. Do not open accounts for clients with holding structures, savings intentions | + | 2.400  |
| | United Kingdom | 2011 | EMI licensed by Financial Conduct Authority (FCA) | Open accounts work with Russians / Ukrainians if they are residents of other countries and their business is not related to Russia / Ukraine | + | 2.400  |
| | Lithuania | 2021 | EMI licensed by Lithuanian Central Bank | Work with Russians if you have a residence permit of another country. It is possible to open personal and corporate accounts + accounts on trusts / payments / crypto | + | 2.400  |
| | United Kingdom | 2015 | EMI licensed by Financial Conduct Authority (FCA) | Not open for offshore companies | + | 2.400 |
| | Lithuania | 2004 | EMI licensed by Lithuanian Central Bank | Do not open for offshore companies. Do not work with beneficiaries from the RF | + | 2/400 |
| | US, Hong Kong, Japan, UK etc. | 2005 | United States Securities and Exchange Commission | IT clients are preferred. Open an account for a U.S. company | – | 2.400 |
| | Lithuania | 2014 | EMI licensed by Lithuanian Central Bank | Open accounts for crypto-related activities. Open accounts for offshore companies. Do not work with Russians | + | 2.400 |
| | Lithuania | 2017 | EMI licensed by Lithuanian Central Bank | Reference letter is required | + | 2.400 |
| | United Kingdom | 2008 | EMI licensed by Financial Conduct Authority (FCA) | Do not work with the RF and the RB; Ukraine is ready to consider case by case. Payment Service Providers, MSB's, Forex and Gaming clients, Oil and Gas companies, Financial Institutions, Media companies, etc. can open accounts | + | 2.400 |
| | United Kingdom | 2016 | EMI licensed by Financial Conduct Authority (FCA) | Do not work with beneficiaries from the RF. It is possible to open an offshore account | + | 2.400 |
| | Australia | 2020 | Australian Securities & Investments Commission (ASIC) | European connection required. Offer corporate accounts as well as individual accounts for UBOs and/or directors | + | 2.400 |
| | Malta | 2015 | Malta Financial Services Authority (MFSA) | Currently accounts are only opened in EUR, incoming payments must be made in EUR, outgoing payments can be made in different currencies | + | 2.400 |
| | Malta | 2018 | Malta Financial Services Authority (MFSA) | Do NOT open personal accounts, but a director/owner of a company who already has a corporate account will be able to open a personal account on an individual basis. It is possible to open an offshore account/ SWIFT payments. Work with crypto and forex, but only with EU licence | + | 2.400 |
| | Lithuania | 2018 | EMI licensed by Lithuanian Central Bank | It is possible to open an offshore account | + | 2.400 |
| | United Kingdom | 2018 | EMI licensed by Financial Conduct Authority (FCA) | It is possible to open an offshore account (case by case)/ Not work with forex and crypto. Work with citizens of the Russian Federation (case by case) | + | 2.400 |
| | United Kingdom | 2017 | EMI licensed by Financial Conduct Authority (FCA) | Do not open accounts for classic offshore companies. Accept clients of any risk level from various business spheres: wholesale trade, logistics, medicine, etc. | + | 2.400 |
| | China | 2003 | People's Bank of China | Payments can be made only to the following countries: China, USA, Australia, Hong Kong, Japan, Taiwan, Korea, Canada, Singapore, UK, France, Germany, Italy, Spain, Netherlands, Israel, India, Brazil, Switzerland, Austria, Ireland, Czech Republic, Belgium, Poland, Malaysia, Philippines, Vietnam. Work with a Russian director/shareholder in the company structure, accepts payments from RF but does not send to RF | + | 2.400 |