Economic Substance in Hong Kong

Your consultant
Alina Marinich
Senior Business Consultant
Do you need an online consultation?
Or text us via messagers
In the modern regulatory environment, it is becoming more and more difficult to run a purely offshore company. New standards promoted both by international organizations and national governments are setting a framework for business, which is aimed at localizing international operations within clearly-defined jurisdictional boundaries. The key concept at the core of this mechanism is economic substance: a company must have a physical place of business, identifiable first and foremost by the location of its actual office and real employees. Needless to say, a registered address and a nominee director do not meet the criteria of economic substance, and your business may face obstacles if you cannot definitively prove that it is substantiated in the country of its registration.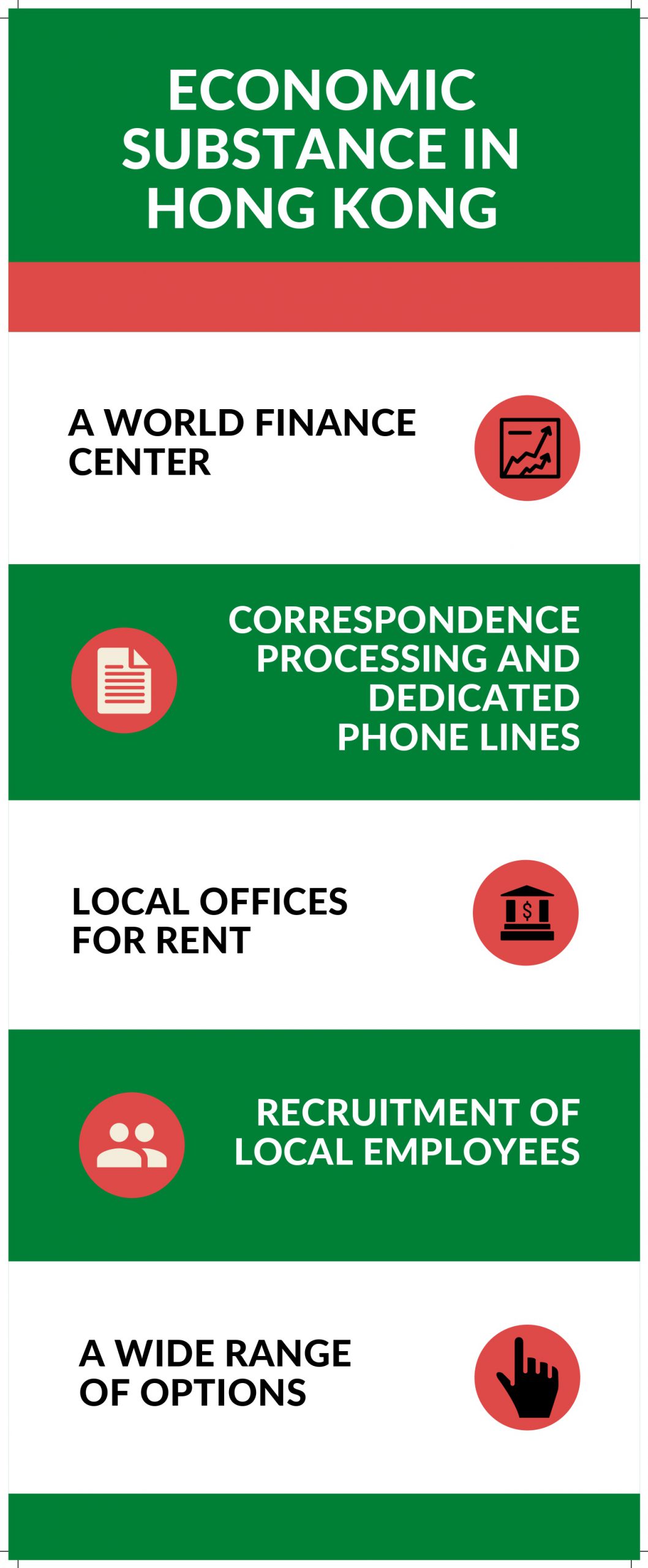 Being one of the largest financial centers in the world and offering a highly-developed and stable economic environment, Hong Kong is an ideal location to set up economic substance for your business. With our own office in and extensive experience of this jurisdiction, we would be happy to provide you with a range of options to meet a variety of business needs and budgets.
Postal Service
Our postal service package includes the following facilities:
A post box address matching the registered address of your company;
Receipt of mail, of which you will be kept notified over the first three business days of each month;
Scanning of up to 5 pages of incoming correspondence a month. Scanning of any further volume of documents is invoiced separately at the rate of 10 USD per one page;
Shipping your correspondence once a month to the address you choose.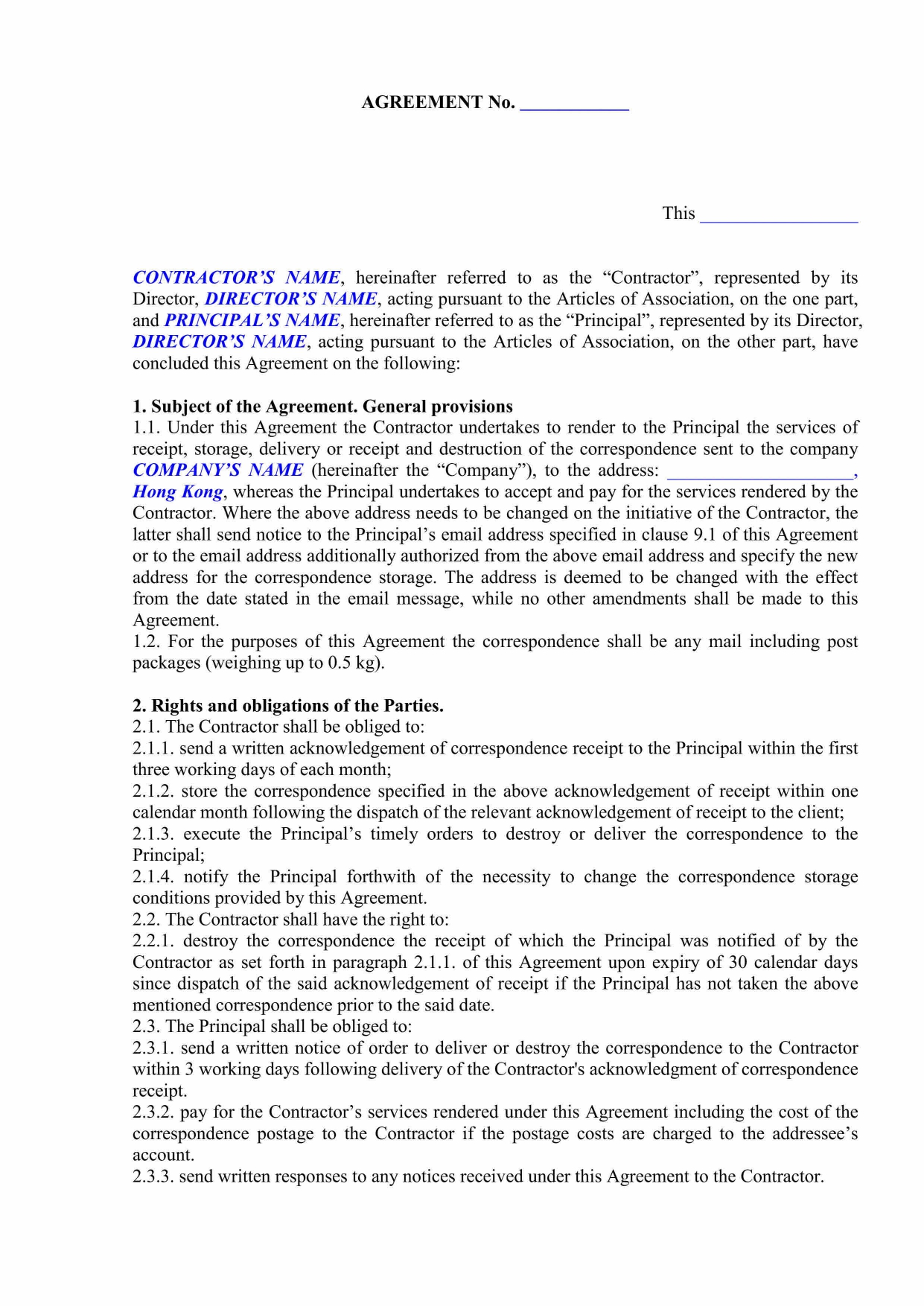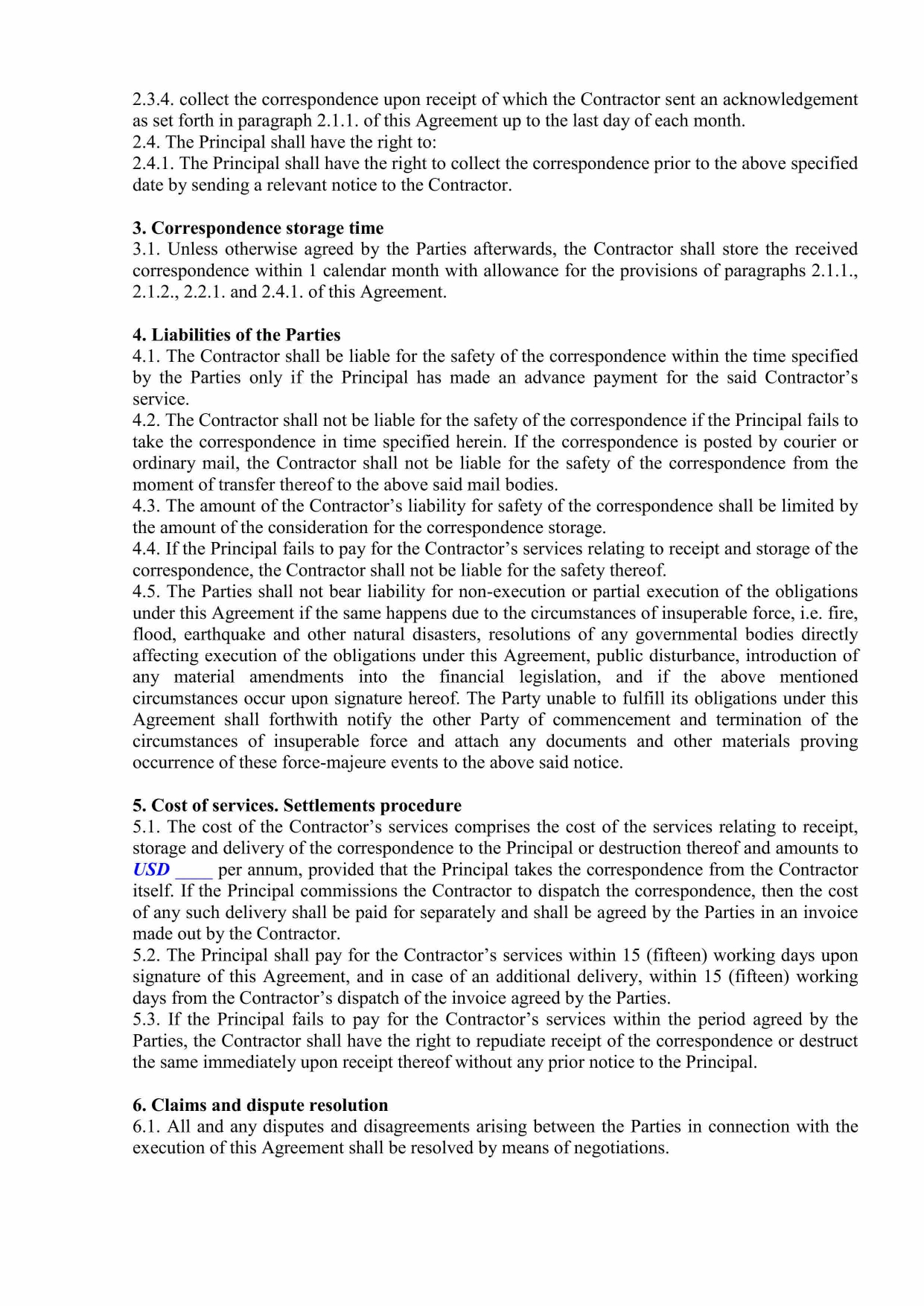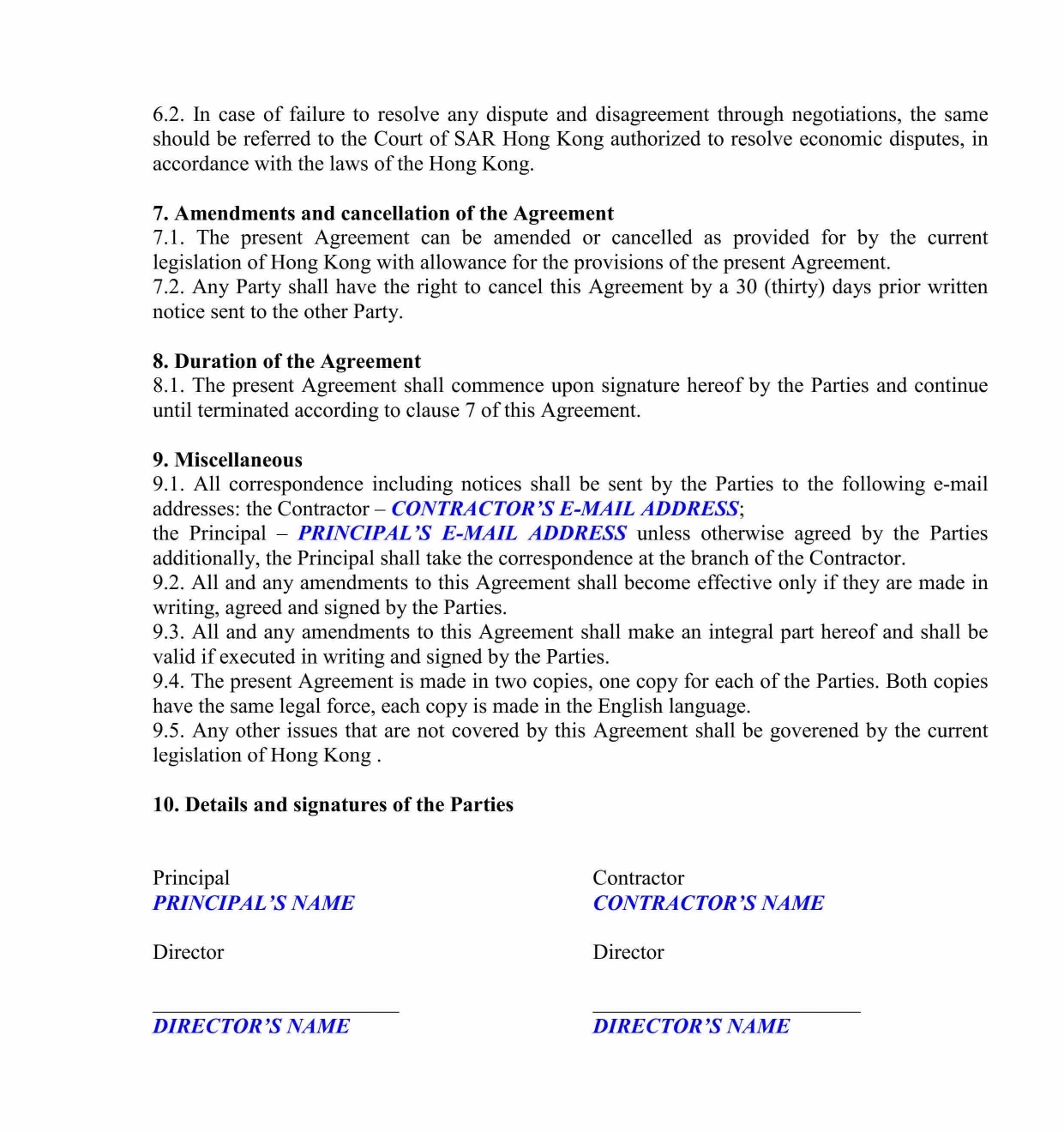 Our fee is USD 792, including the shipping of one parcel a month. Any further shipping is invoiced separately.
Phone Number
SIM Card
We offer a SmarTone card which gives you access to a local Hong Kong number available for international calls. Please note that the balance of your card account shall be kept above zero at all times, and that you must top it up every 180 days with an amount of at least 7 USD to keep your number active, even if you do not make or receive any calls.
This is an anonymous SIM card which would not require a contract with your company. It can be obtained remotely and sent to you via express courier. Our fee is 549 USD.
Individual Phone Line
As a more advanced option, we can install a dedicated telephone line for your Hong Kong company. This package will include:
A corporate phone line with a number available to your company alone;
Installation and annual maintenance of the line;
International call forwarding service at the approximate rate of 1.7 USD per minute (will depend on the exact destination), or call forwarding to a Hong Kong number;
Dedicated secretary answering your incoming calls with a customized greeting and relaying to you summaries of them by email.
The basic fee for this package is 1 418 USD per year. It shall be paid for a whole year in advance, while billing per minute is invoiced quarterly, depending on the volume of actual using. Please note that should a billing invoice be overdue for more than a month, we would have to terminate the service. To avoid possible inconvenience in this respect, we would ask you to make a deposit in the amount of 330 USD, which shall be used to cover extra costs of billing should such arise.
Office Rent at the Registered Address
Normally, the registered address does not make for economic substance, but we can sub-lease to you an actual partitioned-off space in our own office in Hong Kong downtown. We can also give access to this space to an employee of yours, who would be able to come and actually work from there.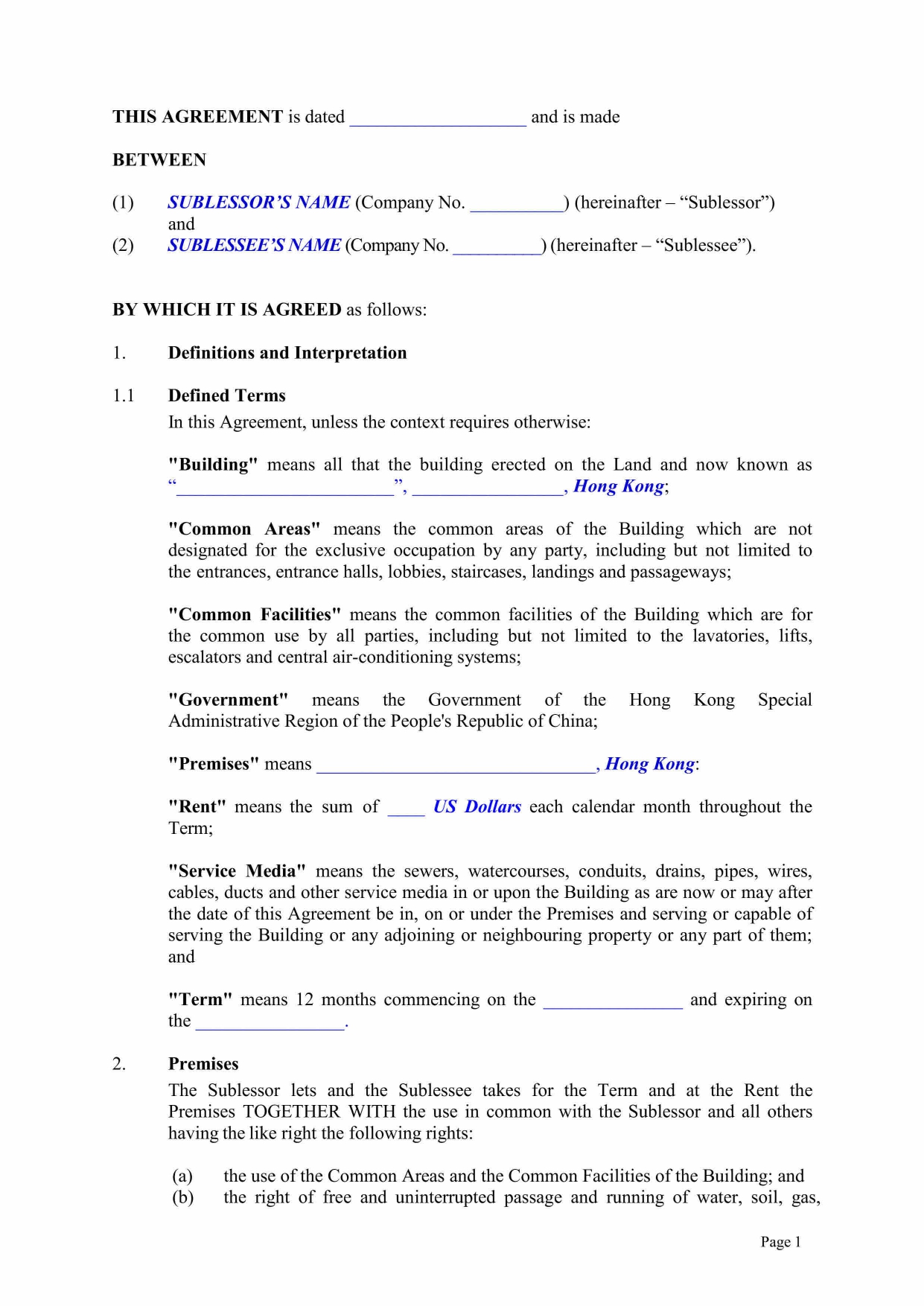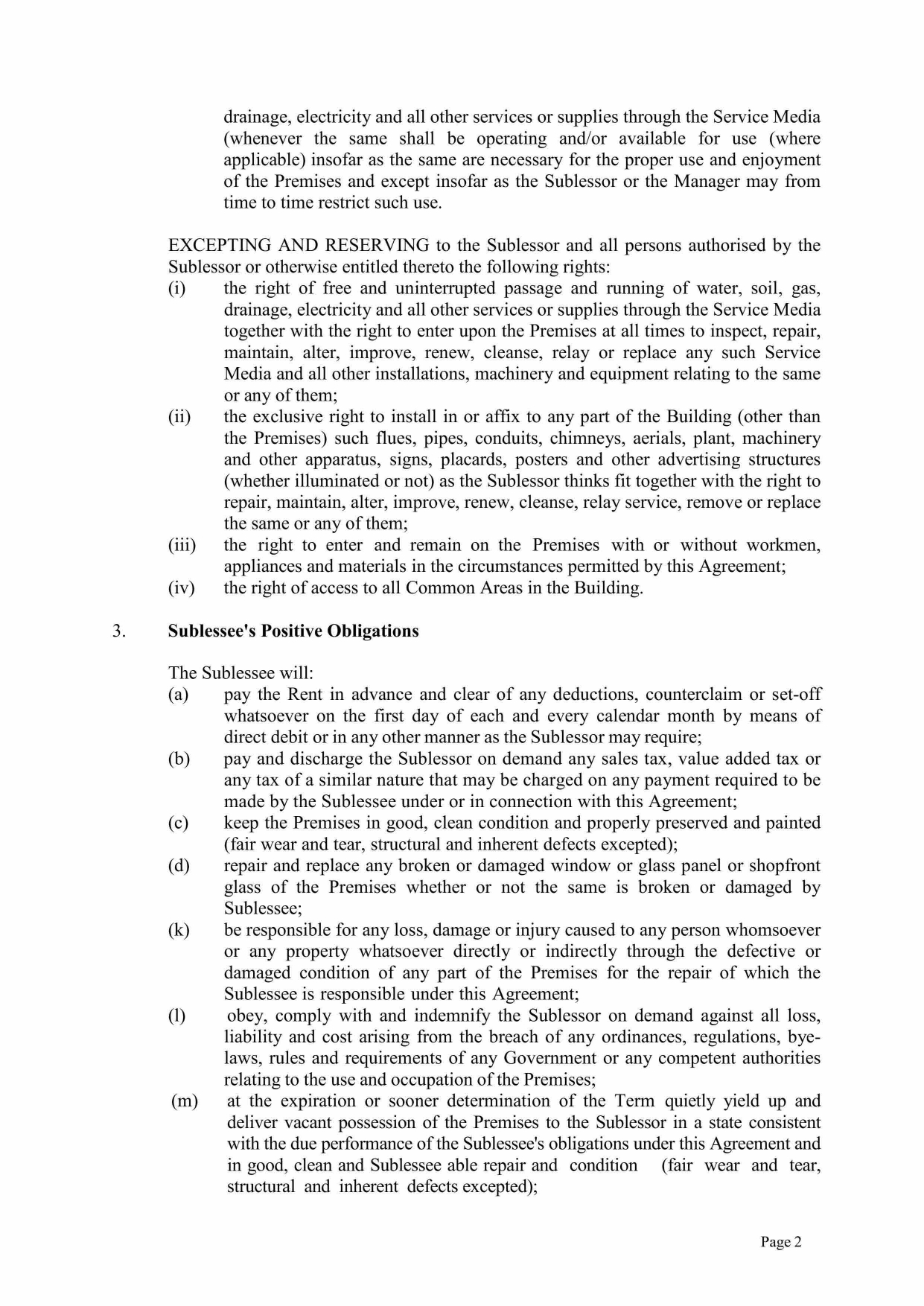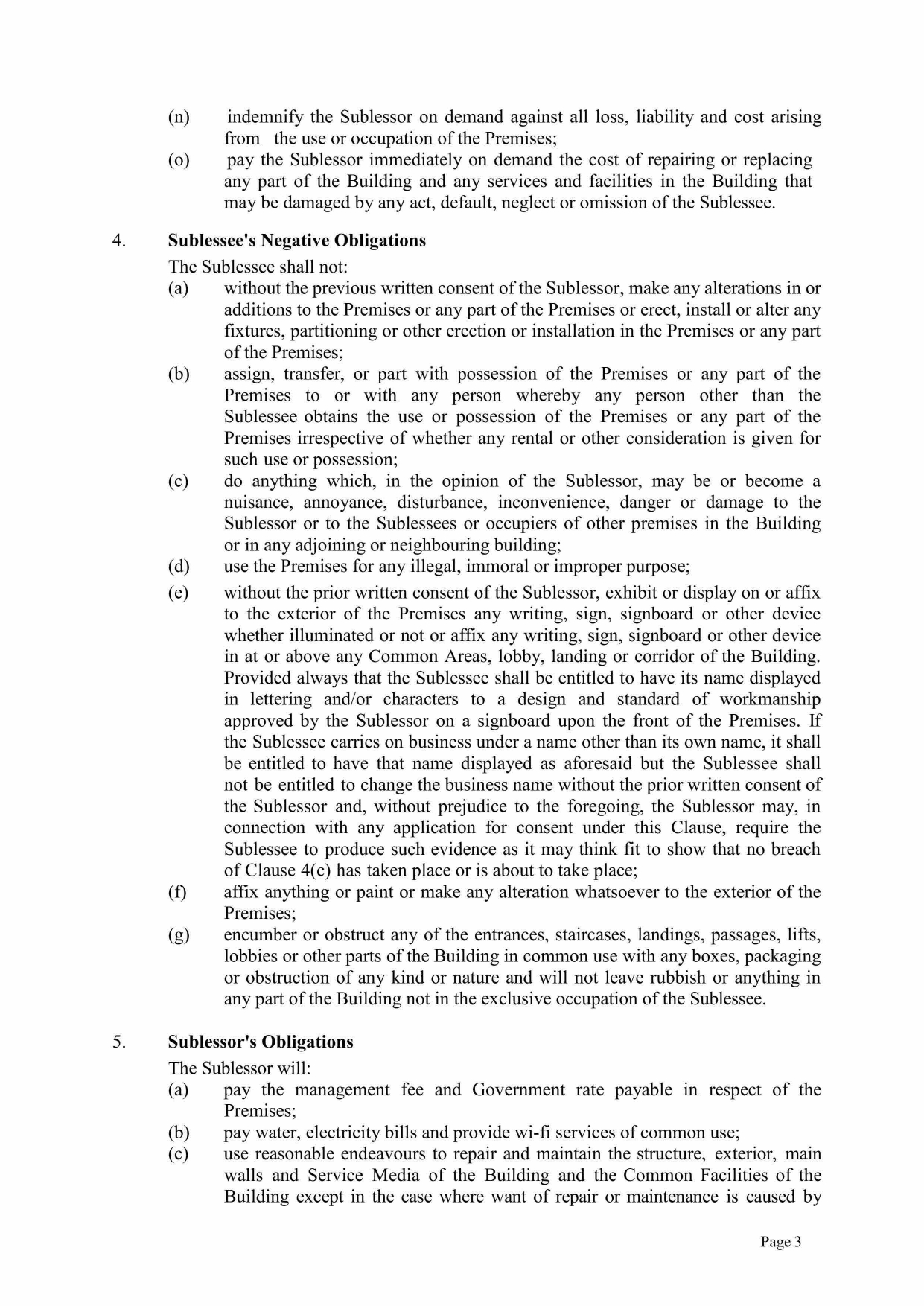 The fee for sub-rent without employee accessibility is 608 USD per month. For sub-rent with employee accessibility, the fee is 1 152 USD per month. If you have any particular requirements or individual needs, we are happy to discuss them.
Office Rent at an Individual Address
The securest option, however, is an office at your own address, distinct from the registered one. The exact costs and fees will depend on its location within the city and the dimensions of the space. The rent fees begin from USD 1 200 monthly for an office space of 12-13 square meters, in a remote from the downtown area, and without amenities.
Please note that the rent duration is 2 years minimum. You will also be required to deposit a double or triple monthly rent fee with the landlord. Our own agency fee will range between 0.5 and 2 amounts of the monthly rent, depending on the complexity of your case.
Staff recruitment
Being ourselves an experienced employer on the local labor market, we will be glad to assist you in search for staff meeting your desired requirements and work schedule.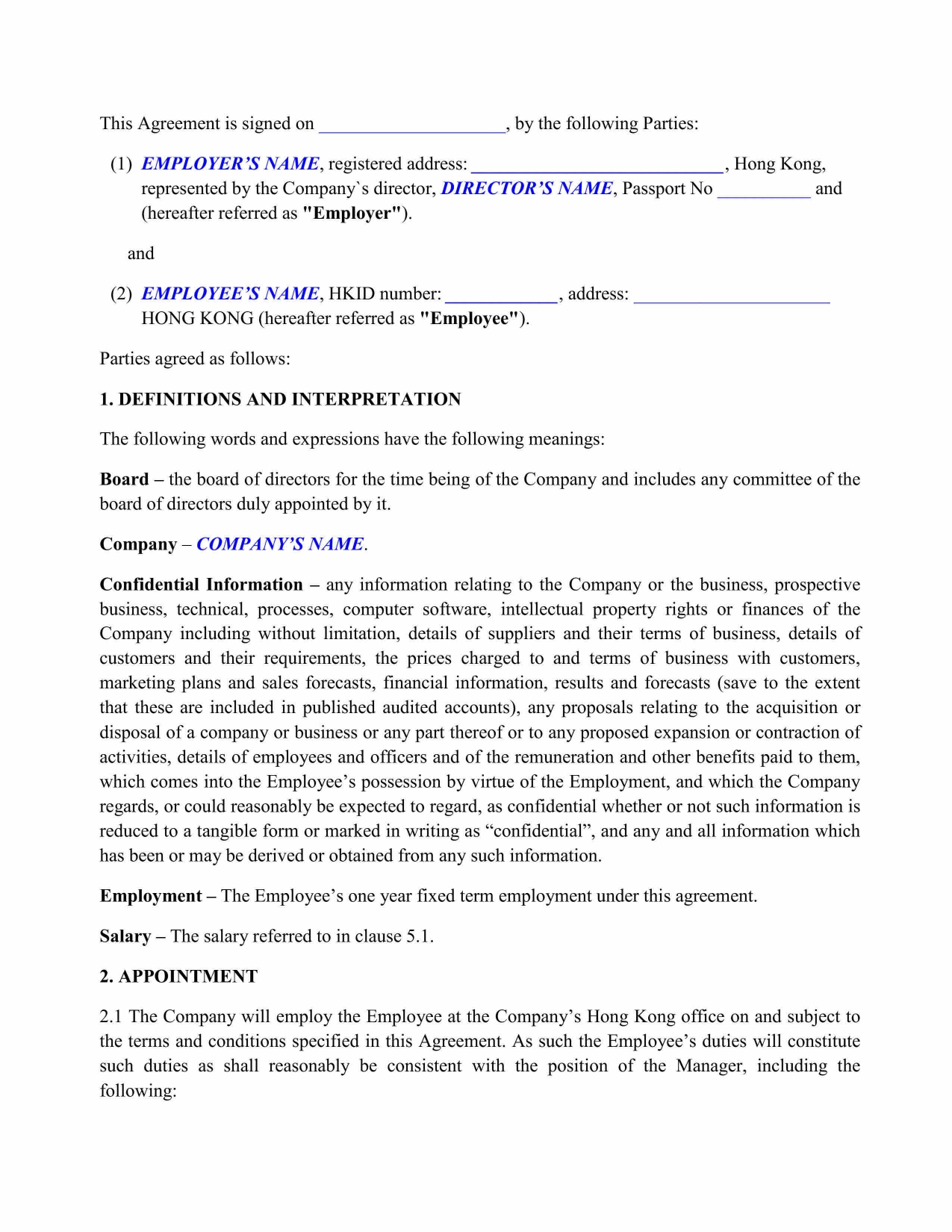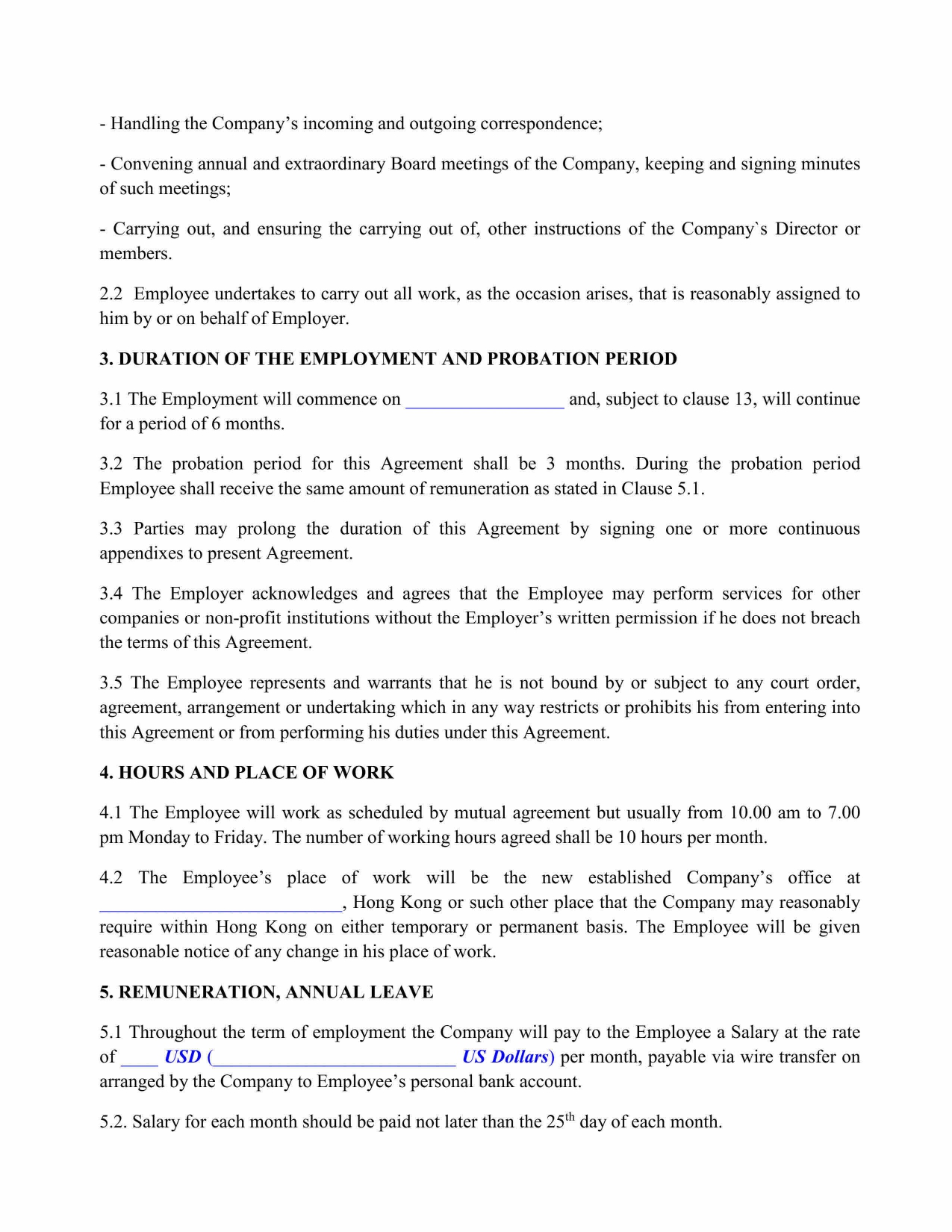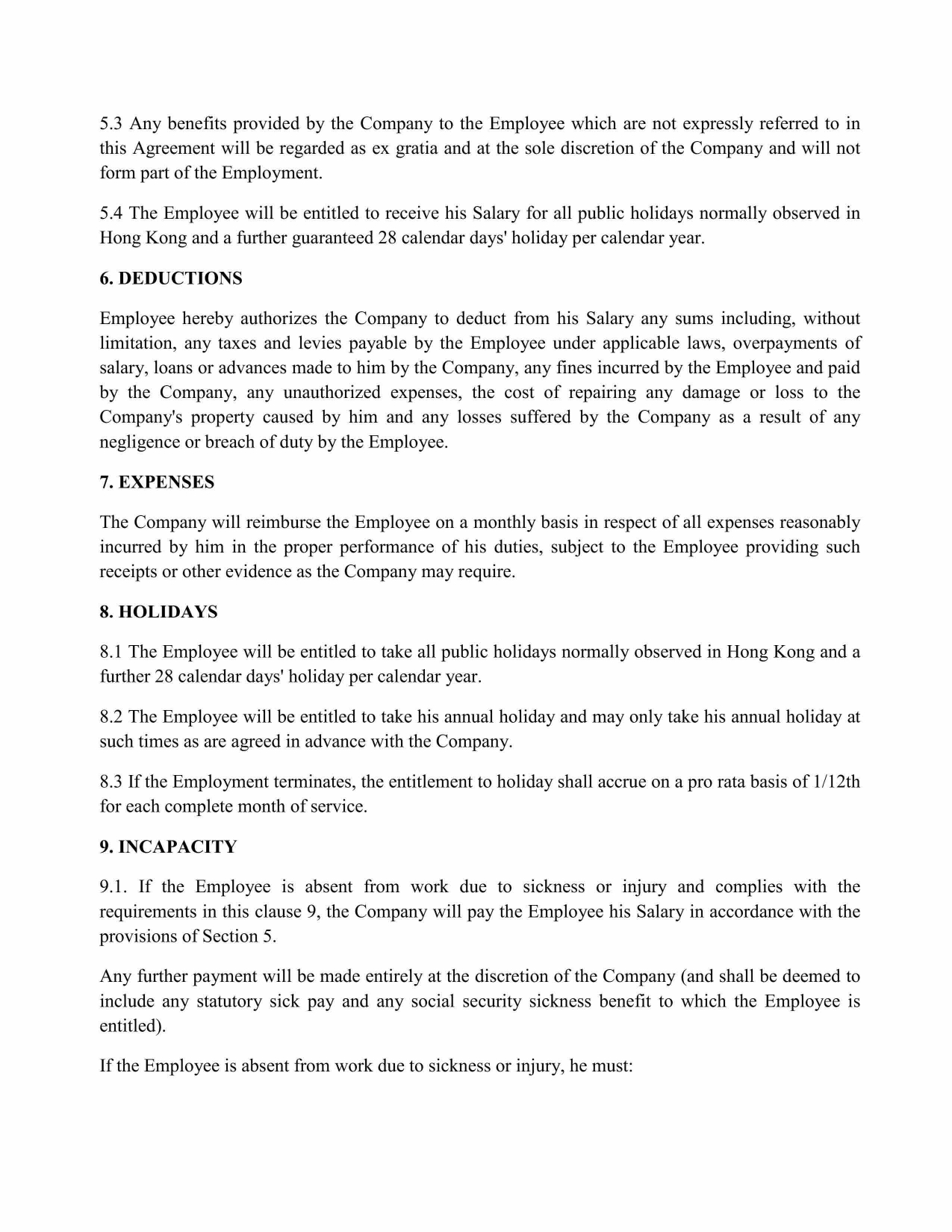 Minimal salaries in Hong Kong start with 2 000 USD a month, but a lot will depend on the exact qualifications you need. We will charge our own one-off agency fee at the rate of 25-35% of your employee's whole year salary.
Fees for basic services
Service Name
Fee (in USD)

Incorporation and annual maintenance

Turnkey incorporation (including a compliance fee, original corporate documents, apostilled copies of the corporate documents, and a company seal)
2 250
Annual maintenance (starting from the second year), compliance fees excluded
1 566
Nominee director for one year, one POA included
1 026
Nominee shareholder, per year
392
Dormant financial statement
810
Non-dormant financial statement
100 – 400 per hour, on a time spent basis
Compliance fee to be paid upon:

Annual reneweal;
Liquidation;
Transfer to another provider;
Issuing of a new POA for a new attorney;
Change of director, shareholder, beneficial owner

225 (basic, including one individual)

+ 45 for each new individual or company in the structure, if the company is administered by ITA

+ 90 for each new company in the structure if it is not under the ITA administration

315 (for High Risk companies)

Economic Substance

Postal service, per year
792
SIM Card
549
Individual pone line with 24/7 international call forwarding
1 418

Office sub-rent at the registered office

Office sublease, without employee availability
From 608
Office sublease, employee availability
From 1 152

Office rent at an individual address

Search assistance

Minimum deposit

180 per hour, on a time spent basis

800

One-off agency fee, payable is a rent agreement is signed

Additional realtor fees are applicable

10% of the annual rent
Rent fee per month

Small office, no amenities
Office with amenities

From 270

From 1 080 per month

From 1 800 per month

Staff recruitment

Recruiter's fee
From 25-35% of the annual salary
Salary per month
From 2 000