Offer: Registration of a Cayman Islands Company – set up or buy a ready-to-operate Cayman Islands Company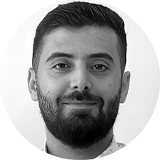 Your consultant
RAVAD ZAKHR EDIN
Senior Business Consultant
Do you need an online consultation?
Or text us via messagers
GENERAL INFO
The Cayman Islands is a self-governing British Overseas Territory in the western Caribbean Sea with the capital city George Town. Caymans have advantageous tax conditions for business with 0% income tax. The most popular type of entity on Cayman Islands is Exempted Company.
REGISTRATION PROCESS
Firstly, you choose:
future name of the company which should be checked for its availability;
structure of the company;
share capital (min 1 share per member);
activity of the company and regions of business.
When all fees and share capital be paid, we prepare a set of documents for company formation, which will be filled to the local Registrar. After that, upon completion of handling the application, the Registrar issues the Certificate of Incorporation.
The overall average for registration of Cayman company is approximately 2 weeks, including apostille of statutory docs.
TAXES
Caymans has no income tax. All exempted companies are entitled to receive from the government a "Tax Exemption Undertaking" exempting them from any possible future Cayman taxes for a period of twenty years.
To identify the company's tax burden, we recommend to receive tax advice prior starting the business (we can arranged upon request).
FEES
| | |
| --- | --- |
|   Services   |   Cost USD   |
| Total cost of incorporation (including compliance fee, registered agent services and reg. address for one year) | 5 600  |
| Annual administration (starting from the second year), including provision of registered office, but not including compliance fee | 5 200  |
| Nominee director (for 1 year, including one apostilled power of attorney)   | 900  |
| Nominee shareholder (for 1 year)   | 350  |