Offshore Banks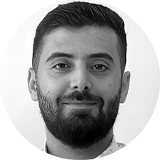 Your consultant
RAVAD ZAKHR EDIN
Senior Business Consultant
Do you need an online consultation?
Or text us via messagers
Open a bank account in Offshore Banks: selection of a bank deposit in Offshore Banks
Services and financial instruments offered by offshore banks are accessible to a wide range of people as they offer lower fees than European banks, do not in most cases require minimum account balances, and have modern Internet banking.
Our company's consultants will help you choose the offshore bank that suits you and open an account.
Opening an account for an UAE company is highly likely to require the provision of legalized documents.