Legalization of Documents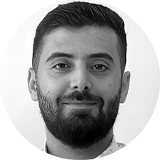 Your consultant
RAVAD ZAKHR EDIN
Senior Business Consultant
Do you need an online consultation?
Or text us via messagers
Official documents issued in one country are not necessarily recognized and do not automatically have full legal effect in other countries. In the operation of an international business, which always requires doing your paperwork with banks or agencies overseas, this creates a need for authentication of documents outbound for another country. Most of the developed countries in the world enable a streamlined method of such authentication by means of apostille: a particular certification form established by the Apostille Convention which, when applied on a document in the country of its origin, makes it recognizable and fully valid in all other member states to the Convention.
The UAE, however, is not a party to the Apostille Convention, and the simplified method of document legalization it provides for is not applicable to any documents either issued, or to be submitted to any party within the UAE. Apostille stamp is not available in the UAE, and apostilles stamped in other countries are not valid here. The only way to legalize a document outbound from or inbound to the UAE, is the more complex and costlier embassy procedure. Our Corporate Services team has established a streamlined mode of cooperation with all major government and state agencies in the UAE, and will have all the documents you need legalized swiftly and efficiently.
LEGALIZATION OF OUTBOUND DOCUMENTS
For a document issued in the UAE to have any legal effect in any other country, it must be legalized by its Consulate in the UAE. In its general outline, this normally happens in the following sequence:
A certified copy of a document is prepared, if you would rather not submit it in original (for instance, if this is the Articles of Association of your company, which exists in a single copy);
The document is attested with the administration of the Free Trade Zone or offshore zone where your company is registered, if it is not a mainland entity;
Then the document is attested by the Emirati Ministry of Foreign Affairs;
Finally, it is presented for attestation to the Consulate of the country where you intend to use it in the future.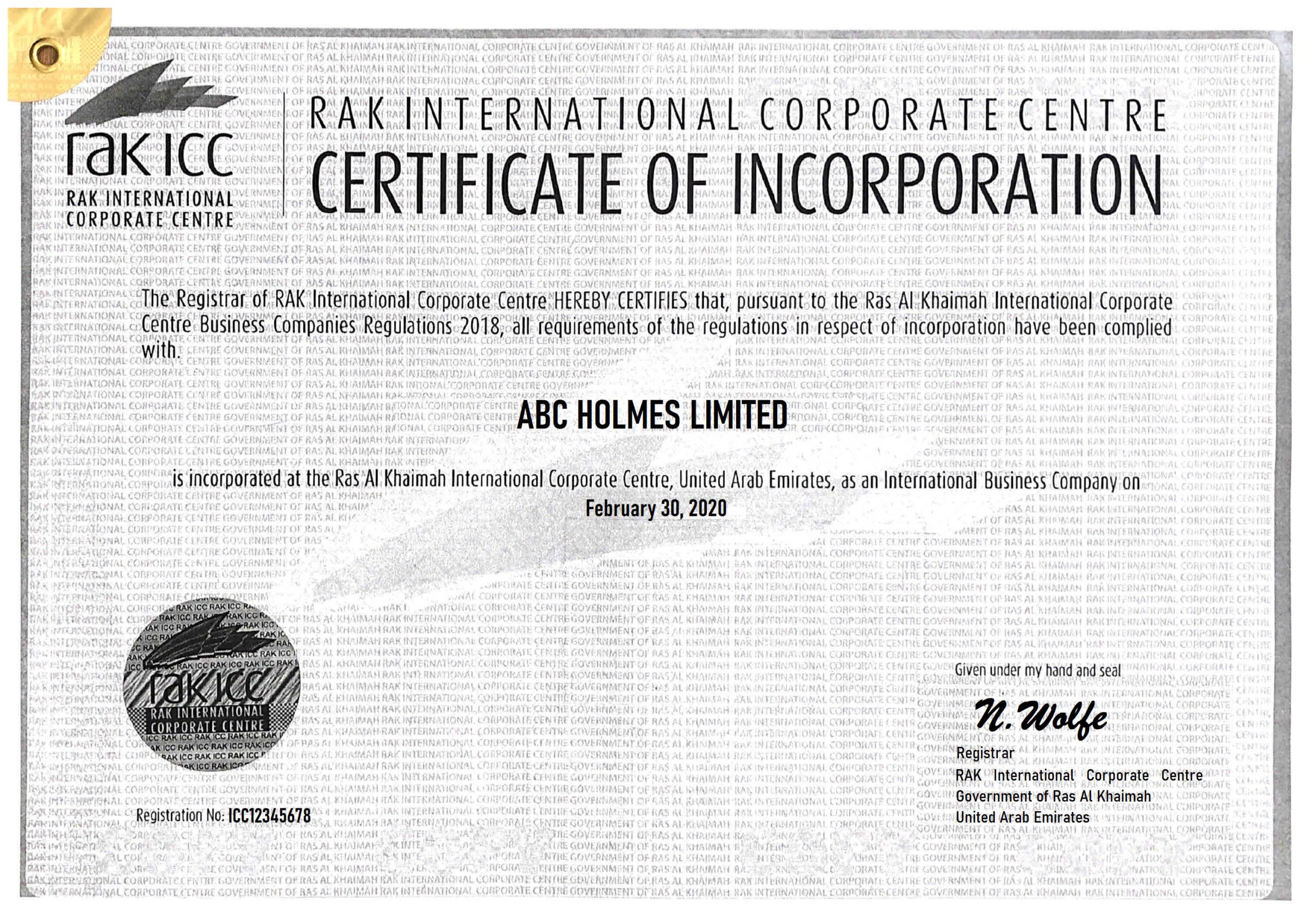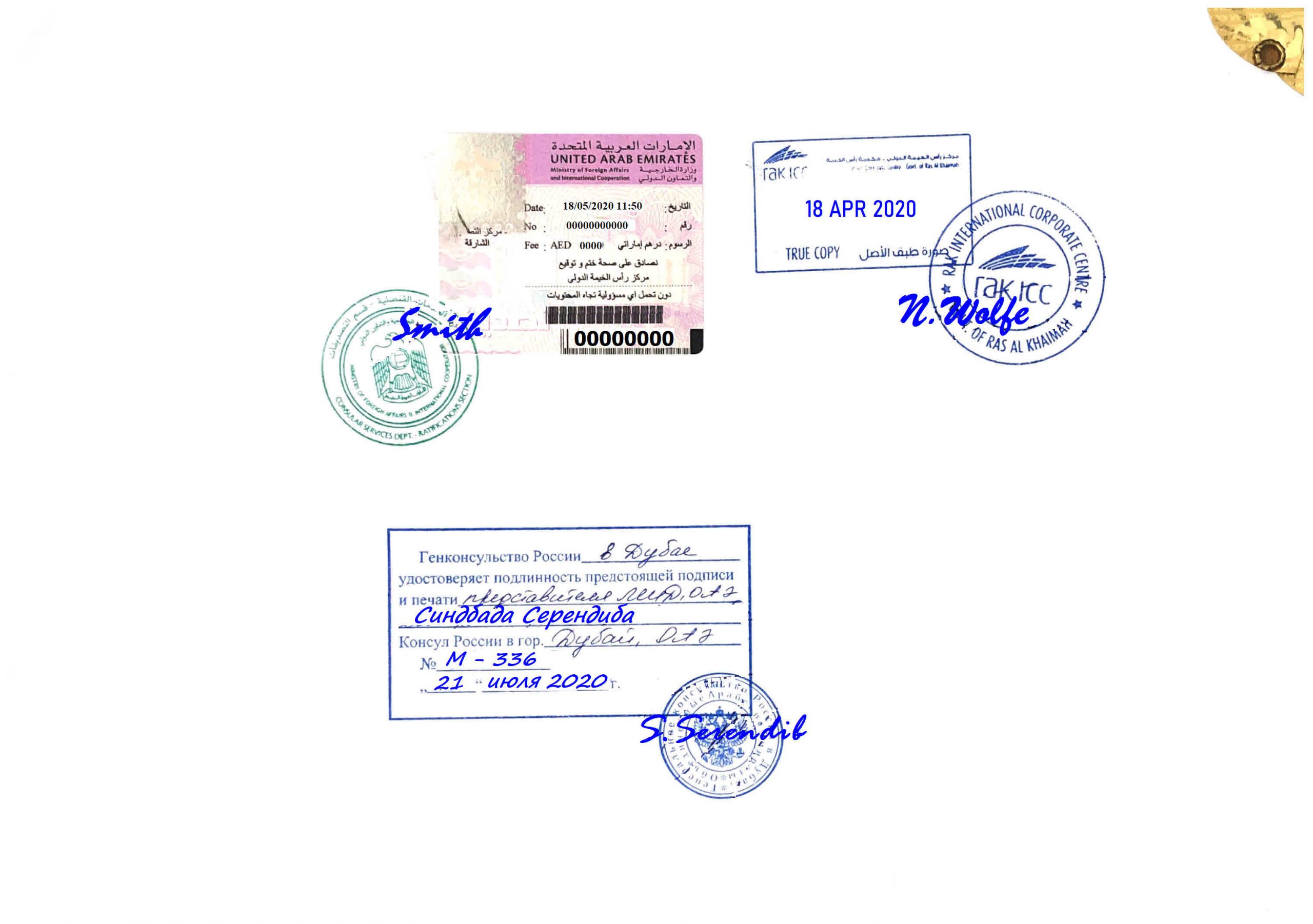 Legalization of an outbound document
Please note that it may take additional attestation with the Foreign Office or analogous agency of the destination country, before your document has full legal effect there. The exact rules will depend on the particular country in question, and our dedicated professionals will be ready to specify them for you.
LEGALIZATION OF INBOUND DOCUMENTS
For documents inbound from elsewhere to the UAE to be deemed legally valid, they must be legalized in a UAE consulate in the country of their origin. The exact requirements may vary from country to country, but generally the following steps are to be taken:
The document shall be certified by a notary public in the country of origin, if it is not issued by a government authority. For state-issued documents, this step is not required;
If the document is not issued in the English or the Arabic language, it shall be translated into either of them, and the translation shall be officially certified;
Then the document is first-step authenticated by a competent authority of the country of origin: it might be the Foreign Office, a designated court, or any other agency depending on the country in question;
Finally, the document can be presented to the UAE Embassy in the country of origin for a second-step authentication.
Then, after the documents are brought to the UAE, an additional step is to be taken before they have full legal effect:
Legalization with the Emirati Ministry of Foreign Affairs. The Ministry verifies the stamp of the Embassy, makes sure all other stamps and certifications are there, and grants its final authentication. After that, the document has full legal effect in the UAE and can be submitted with any agency or institution within the country.
Naturally, there may be some local variation and qualification to each of these stages. For instance, if you need to legalize for the UAE a document issued in the UK, it is not necessary to have it certified by a notary public: a solicitor's certification would be just as fine for this purpose. In Hong Kong, some documents are to be certified by a notary, while others must be certified with government agencies.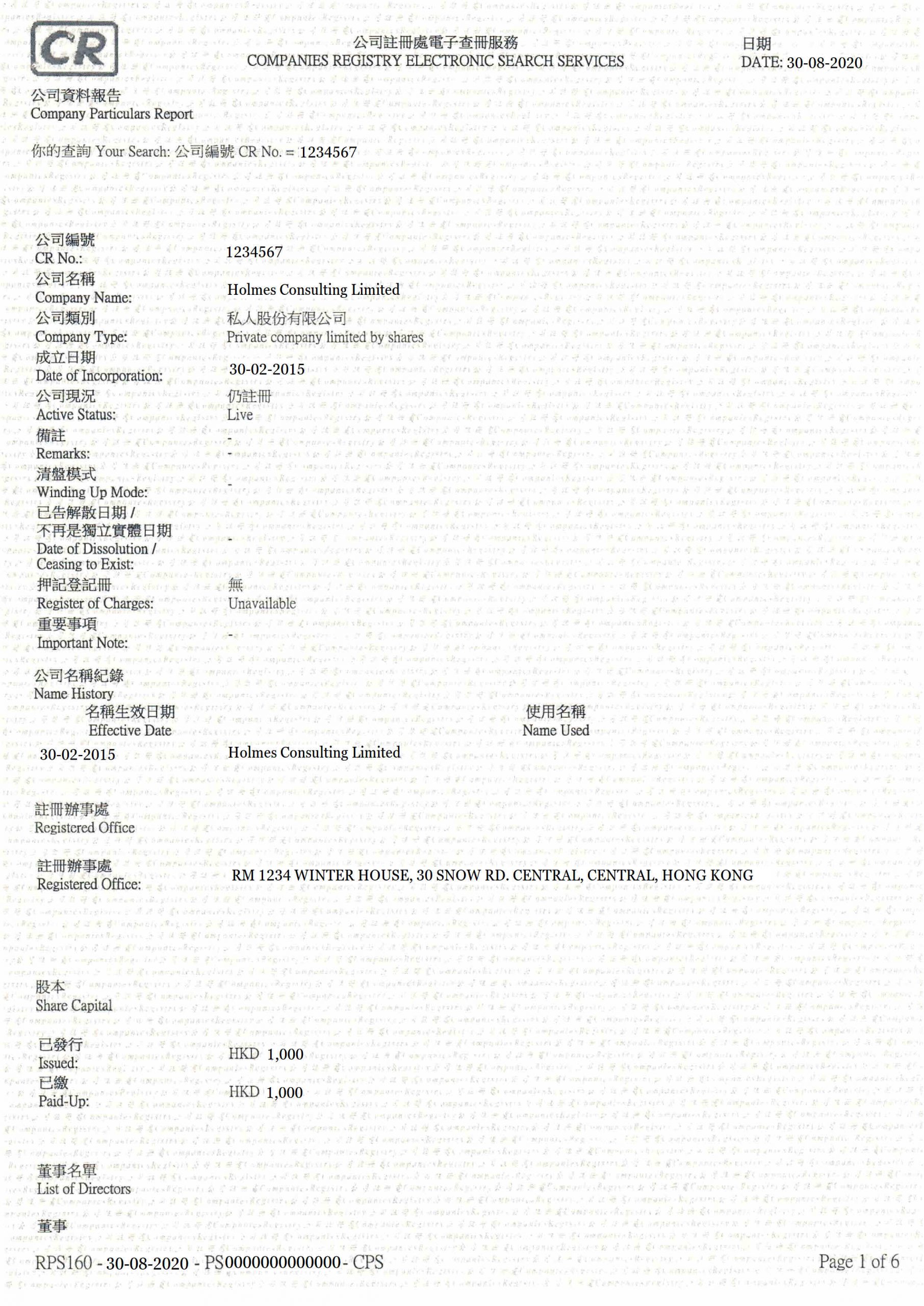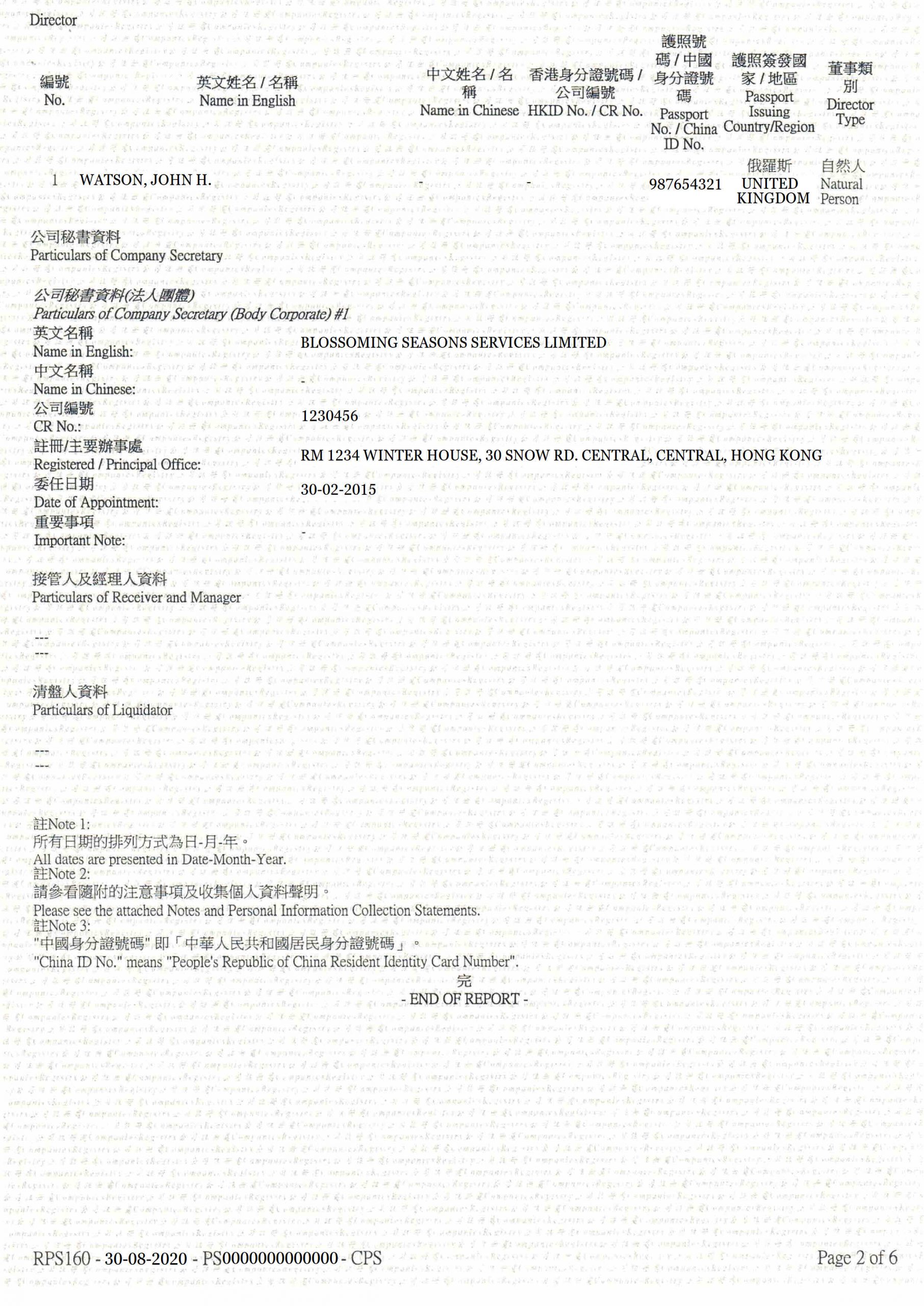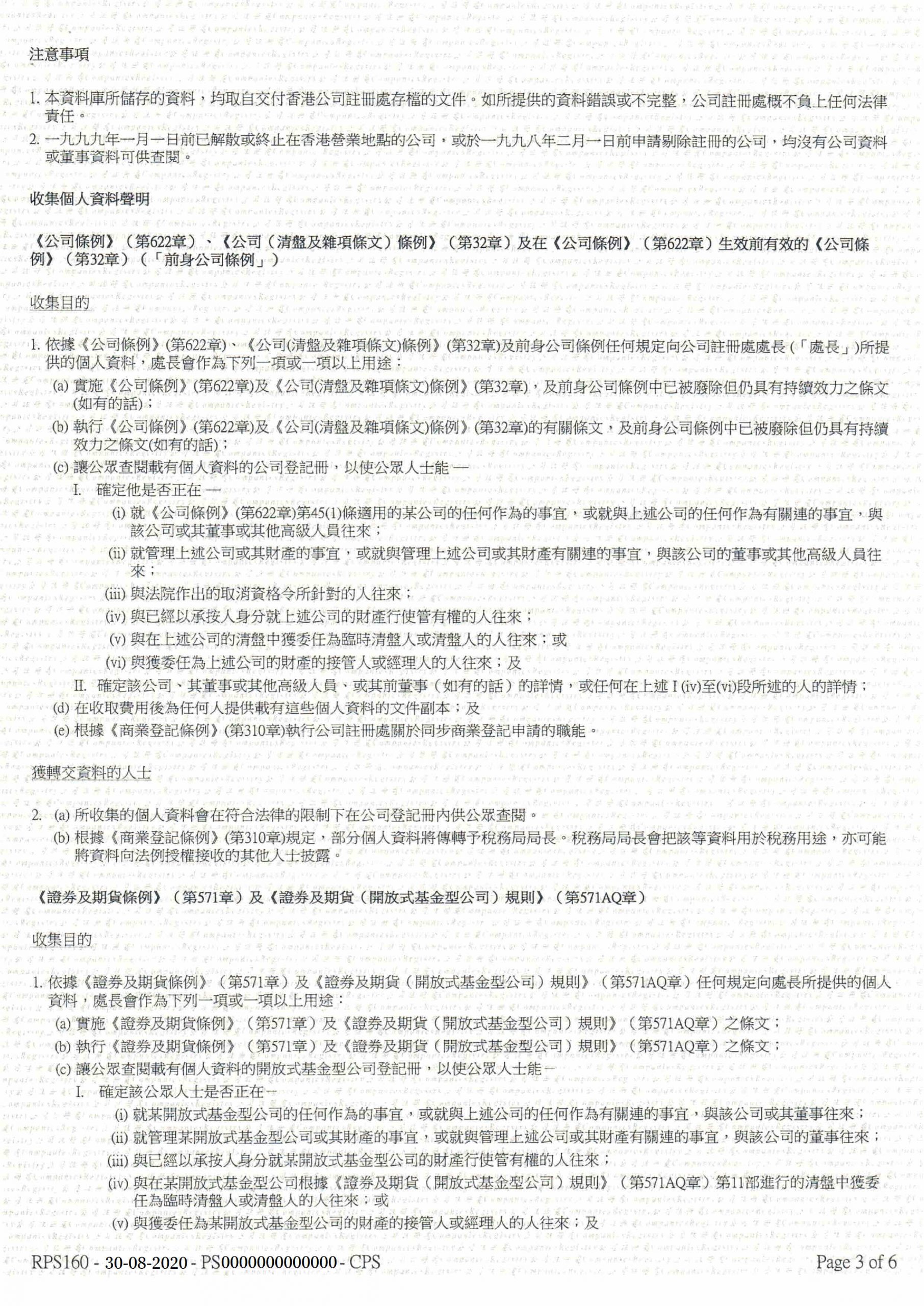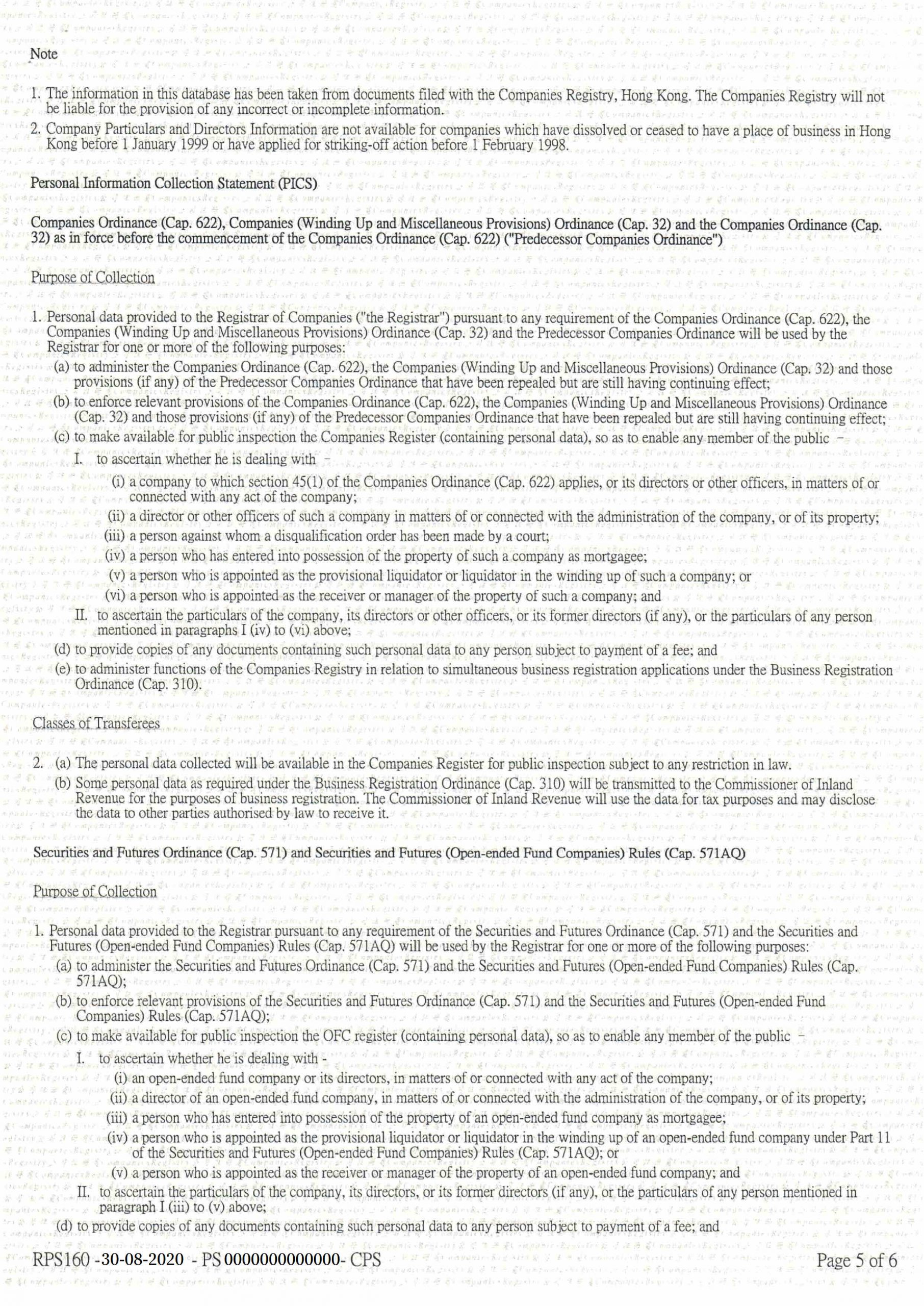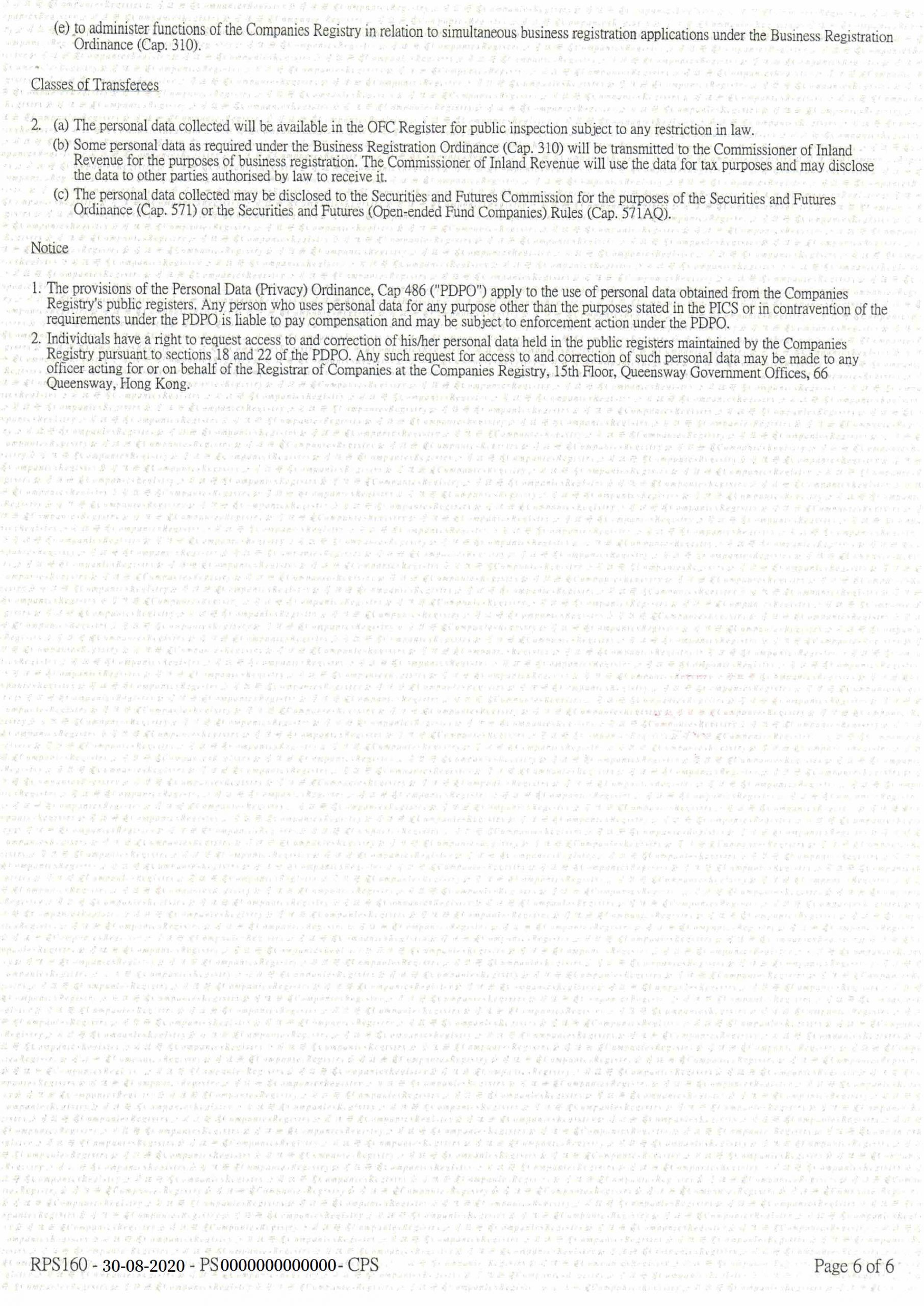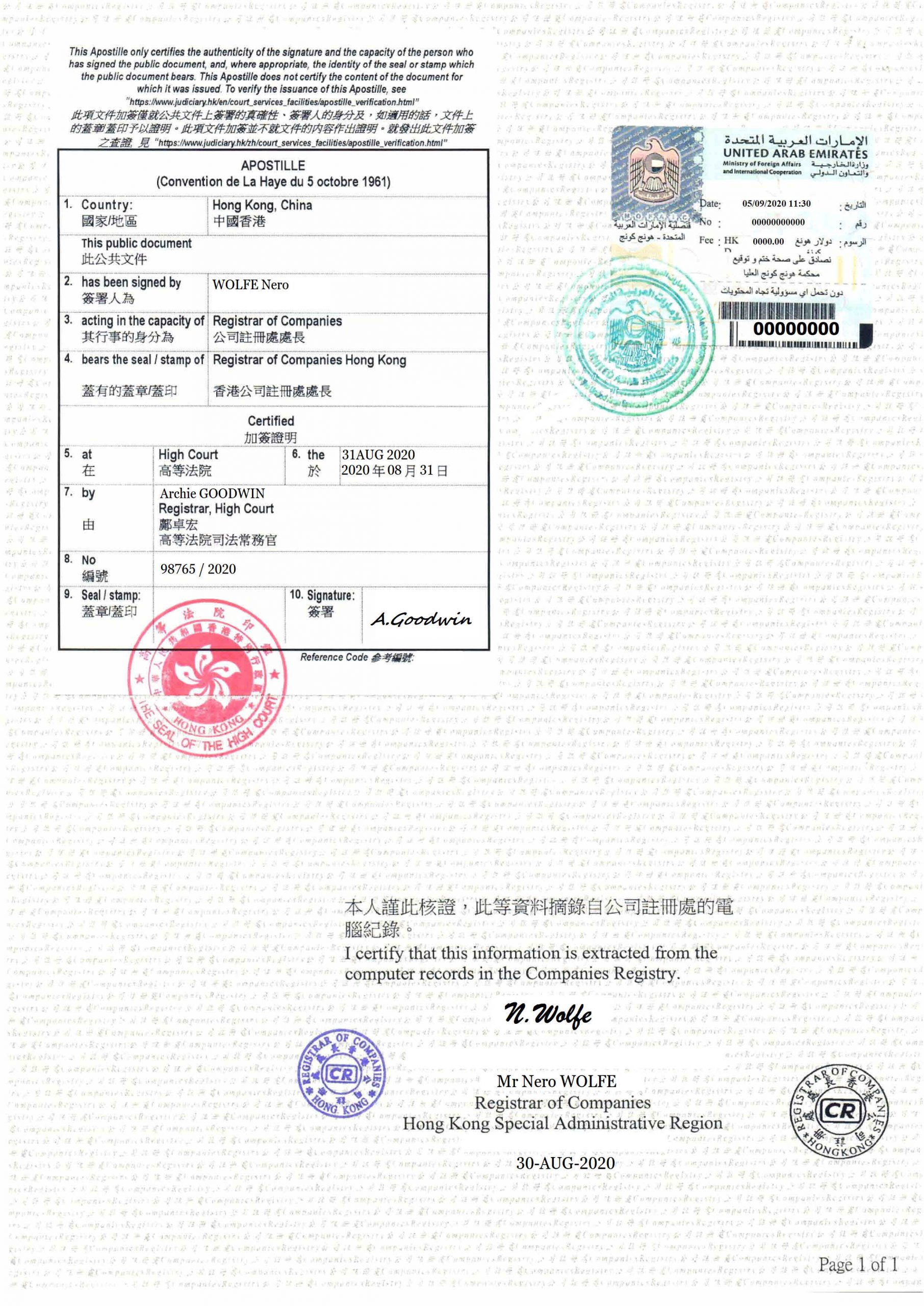 Legalization for the UAE of a document issued in Hong Kong
Moreover, depending on the exact nature and destination of the document in question, additional action may be required. So, if the document is to be presented before a court in the UAE mainland or filed with any Emirati ministry, it might need translation into Arabic, even if it is issued in English. Such translation, then, can be performed only by a certified translator who holds a license of the Emirati Ministry of Justice, and it is also required that the Ministry certifies the translation. Only then can it be legalized and used within the UAE. However, if a document is bound for a Free Zone administrative agency, it would in most cases be accepted in English, as it is deemed an official language in most Free Zones.
LET US TAKE CARE OF YOUR ROUTINE PAPERWORK
Legalization of documents for the UAE is a complicated process with involves a significant amount of interaction with various agencies at several consequent stages. A delay or mistake made at any of them will hamper you progress through all the following, and sometimes lead to unexpected monetary costs as well. This is why thorough local knowledge and experience of Emirati government agencies is vital for smooth and successful navigation through legalization procedures and requirements. As local-based but internationally-minded professionals, we can take care not only of your documentary concerns, but also administrative and accounting routine, leaving you free to concentrate on the growth of your business.