United Arab Emirates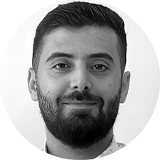 Your consultant
RAVAD ZAKHR EDIN
Senior Business Consultant
Do you need an online consultation?
Or text us via messagers
Every year more and more entrepreneurs from all over the world choose the United Arab Emirates to register their own companies and develop their business. Currently, this country has tremendous business attractiveness for investors and entrepreneurs from all over the world.
Registration of several types of companies is possible: Mainland, Companies in Free Zones and Offshore Companies.
The MAINLAND COMPANY is registered on the mainland, outside the Free Zones.
A feature of such companies is the fact that when they are created, the maximum share of a foreign shareholder can be no more than 49%, and the rest must belong to a local partner – a citizen of the Emirates (from 51%).
The mainland company can carry out its activities throughout the country, as well as on the territory of the Free Zones in accordance with the license, which it draws up upon registration.
php// the_content(); ?>
Choose an Emirate
There are already about 50 Free Zones in the UAE, and their number is constantly growing. For COMPANIES registered in FREE ZONES, the legislation establishes special conditions for registering and doing business.
Registration does not require the participation of a local partner as a founder: a foreign investor has the right to own 100% of the company's shares.
To conduct business, such a company must obtain an appropriate license. And in the future, it will be able to conduct its activities only on the territory of the Free Zone and outside the country.
Also, the legislation provides for the creation of OFFSHORE COMPANIES. The registration of such companies is well suited for international trade and transactions.
An offshore company can conduct any activity that is not subject to special regulation. At the same time, the company cannot conduct its activities on the territory of the country – only outside its borders. The participation of a local partner as a founder is not required: 100% foreign ownership is possible.
At the same time, the Offshore Company can own real estate in the UAE.
php// the_content(); ?>
Choose an Emirate